The GCC market in Gulf region is an attractive niche for CPG companies. It is a home for big opportunities thanks to the growing demand of its 45 million people with high purchasing power.
Today, local and multinational CPG companies, must face challenges in order to rank in top of sales and market shares. In fact, the region market is open and dynamic with non complex regulatory framework but, also, difficult due to the high competition and the multiple specificities.
A Modern Sector… but to what extend?
The trade environment in Gulf region is a blend of modern and traditional distribution & sales channels, depending on the country.
The structure of food market in UAE, the most advanced country in this field, is 60% organized, 21% independent retailers' small shops and 28% small convenience stores.
Distribution of packaged food still varies between the Emirates, with Dubai having the best access to hypermarkets and supermarkets. However, in the northern Emirates, traditional grocers are still dominant.
In countries such as KSA and Oman, even though modern retail channels (hypermarkets) are growing fast, small and independent shops (Baqalas) that constitute a highly fragmented retail network, are the dominant form in the retail sector.
Distributor Driven Market
Traditional trade is distributor-driven. Distributors take action in sales and marketing efforts and control related operations.
Distribution margins are around 42% to 50% and retail prices are set by distributors with the exception of international brands.
According to a survey, in the UAE, about a third of the companies are dissatisfied with their distributors, and about the half in KSA.
Cultural Differences
The Gulf region has strong cultural traditions and a large expatriate population, reaching 82% of the population in the UAE. The market is characterized by cosmopolitan consumers. Local consumers are always looking for novelty and innovation. They are loyal to a store rather than a brand. As the life cost is increasing in these countries, expatriates have developed awareness and price sensitivity.
Hence, marketing and sales approaches that succeeded in developed markets, may fail or be counterproductive, if used in this region.
The Industry Challenges : 5 Innovative Sales Strategies
Today, success does not depend on offering good products only, but also on mastering upstream as well as downstream processes and reaching consumers wherever they are.
So you might ask what are winning CPG companies in GCC market doing to be so?
After several researches aiming to identify the best practices, we have picked up  the 5 key strategies that are working very well for leading CPG companies in Gulf countries.
Invest in Predictive Analytics
Using predictive analytics as a capability is a common practice in most companies, but Sales & distribution access to data is not as widespread.
In fact, analytics provides key information to better understand market and consumption patterns. It helps companies push products for retailers and distributors and manage data based promotional campaigns to maximize ROI.
As we are switching to a "Digital Era" embedding analytics with existing capabilities will enable companies to be winners by replacing traditional Sales & Distribution processes by newer systems developed through newer technologies.
B2B companies who are using predictive analytics are 2x more likely to:
Have Annual revenue growth above 10%.
Have Larger market share compared to competitors.
Exceed Marketing Objectives related to ROI.
Start "Bimodal Sales & Distribution Processes"
The slogan of 2016 was "Digital it is now or never!". As accepting the digital transformation challenge is not an obvious decision, companies can not engage easily  in disruptive practices. They can not either wait until the change occurs all alone.
The need to innovate leads to adopt the bimodal approach. With nearly 40% of companies who are adopting a bimodal construct in IT, there is an opportunity to capture innovative capabilities without disrupting the well established ones.
In fact , this model enables CCOs or CIOs to manage two different but coherent work approaches. They might then maintain their analogic sales & distribution model for some areas and implement exploratory digital processes in order to test its impact on existing problems. More specifically, companies can dedicate a test sales force team to satisfy a small pilot group of clients in a given area using digitized process.
Focus on High-Growth Channels
According to a study, Winners in GCC market are more likely to invest and nurture their customer relationships in both modern and traditional channels.
As disparities are still strong between Gulf countries and between other areas in the same country (say UAE), CPG companies must consider the modern trade (hypermarkets and supermarkets) as a growth driver by increasing the involvement and collaboration level with hypermarkets. At the same time, they must keep an eye on traditional channels through identifying missed and uncovered niches with high consumption potential and satisfying the demand.
Use Direct Coverage Processes such as Direct Store Delivery (DSD)
Speaking about high- consumption potential  niches, CPG companies must now take another look at the direct coverage as a way to improve the top -line growth.
Today, the success depends largely on how to make the products more visible than the competition, using the merchandising and communication strategies in the most popular sales points.
In fact, Baqalas and other traditional channels are still important in the Gulf region. They are trusted local advisors, have low operating costs, make home deliveries, and offer ethnic brands that appeal to expatriates.
Hence, there is a need to integrate and control this downstream distribution function.
DSD model requires flexible, integrated and well-implemented technology in order to benefit from its advantages. Mobility, geolocation, big data and real-time are required capabilities to build a smart distribution model.
Learn more about DSD: Direct Store Delivery: Towards a Smart Distribution Model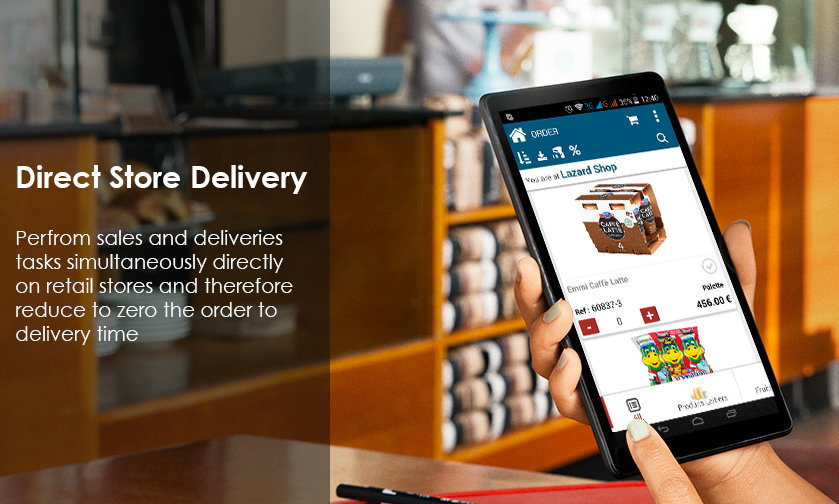 Engage in Collaborative Relationships with Distributors
In GCC market, it is the distributors who lead "the game" by setting prices and having the highest margin throughout the supply chain.
Several companies claim to be dissatisfied with their distributors performance and are unable to change providers because of the dependence on distributors. This is also due to the fact that distributors control the channels.
However, no company can consider leading a market without having distributors as a first ally. They are the brand representatives who sometimes complete marketing and sales efforts.
Keeping "the status quo" does not help CPG companies in a market evolving continuously.
Equipping distributors with solutions capable of capturing key information about sales and marketing and receiving information about the stock, prices, and promotions foster two-way communication in real-time and hence better collaboration.
In a market where "change is the new normal", adopting "Wait and Watch" strategy is a dangerous decision.
In fact, 72% of CEOs believe that the next 3 years will be more critical for their industry than the last 50 years. Only companies who accept the challenge of transformation will maintain competitiveness and customer loyality.

Valomnia : A Modern Solution for Today's Requirements
Valomnia is a Mobile Cloud Solution designed to improve Operational productivity and help manage teams in the field by centralizing real-time informations in a unique platform.
We help companies replacing  their old processes with disruptive ones in the "digital era" and assist the digital transformation.
Valomnia leverages omnichanel, big data and mobility capabilities to  offer a complete and business oriented solutions: Valomnia Sales, Valomnia DSD and Valomnia Dematrust.
Valomnia DSD has several features for routes optimization, POS geolocation, digital catalog, integrated calendar, check in & check out added to visibility over the stock on-board in real-time.
The solution offers autonomy to van-sellers and allow them at the same time to keep in touch with their managers (back office), thanks to live reporting features, and real-time access to price and promotion updates.
It is possible to work off-line, synchronize data later on and conduct configurable satisfaction & Merchandising surveys.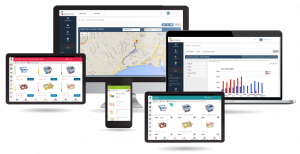 As an internationally oriented company, Valomnia has developed several references in UK, Belgium, Australia, USA and France since its creation in 2010.