The Ministry of Interior of the UAE renewed its call for parents to use the HEMAYATI (meaning 'my protection') smartphone application with the start of the new school year in order to protect and enhance the safety of children. The application allows parents to communicate with their children around-the-clock, and includes a built-in feature that enables children to send distress calls to their parents when they feel threatened. It also provides the ability to forward the signal to Operation Rooms with a single click in the form of a "Smart SOS", which will be given priority with a response time of only four minutes.
The HEMAYATI mobile application was made using Valomnia's technologies in terms of Mobility, Geofencing, IoT, Security and Personal Data Privacy. It is available at the Apple Store for iOS compatible iPhones and iPads, and at Google Play for Android compatible smartphones. The smart application embodies the directives and efforts of the police leadership to use smart technology within the framework of the Federal Government's UAE Vision 2021. The vision aims to rank the UAE as one of the safest countries in the world by achieving a total sense of security and safety, and by reducing response time for emergency calls to just four minutes. By employing the latest technological means, the government aims to achieve the Abu Dhabi 2030 vision, which would place the UAE Government as one of the top five e-governments in the world.
Through providing children with the ability to directly call their parents for help when they feel threatened; the HEMAYATI Application denotes the keenness of the Ministry of Interior to improve customer services and to achieve its vision according to the UAE's National Agenda for the next seven years in the fields of police and security work.
Lt. Colonel Faisal Mohammed Al Shammari, Executive Director of the MoI's Smart Government Program, explained that the use of the application requires registration in the HEMAYATI system. To do so, the user must enter their ID number, and upon receiving a message with a PIN code generated by the system, the user must enter the PIN. This process verifies the identity of the phone owner. The registration is completed directly through the application itself. The user can send an invitation message to add his wife to the account. To do so, the user should enter the wife's ID number and e-mail address. The wife will then receive an e-mail containing a link with the terms of use and conditions, which she should accept in order to complete the registration process. In order to add a new member to a group, enter the person's ID number, and press "Add Location". To add a location, the user may press the "+" sign, and enter the location name. The user may also navigate the map to find the location, by using the "Use Current Location" to find the user's location on the map. Finally, press "Add Location".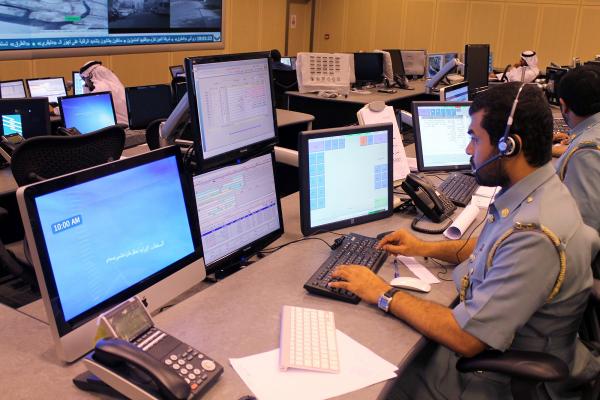 He noted that the HEMAYATI Application can be activated by parents only. "It is specifically designed to enhance the protection of children and to help parents locate their children when they are lost – it is not meant to be imposed as a type of censorship," he said. "Installing the application on family members' phones must be done through mutual consent, and by their own discretion." He continued by advising parents to communicate with their children, and to emphasize and convince them on the advantages and importance of this service that ensures their safety.
Source:
Abu Dhabi Police GHQ